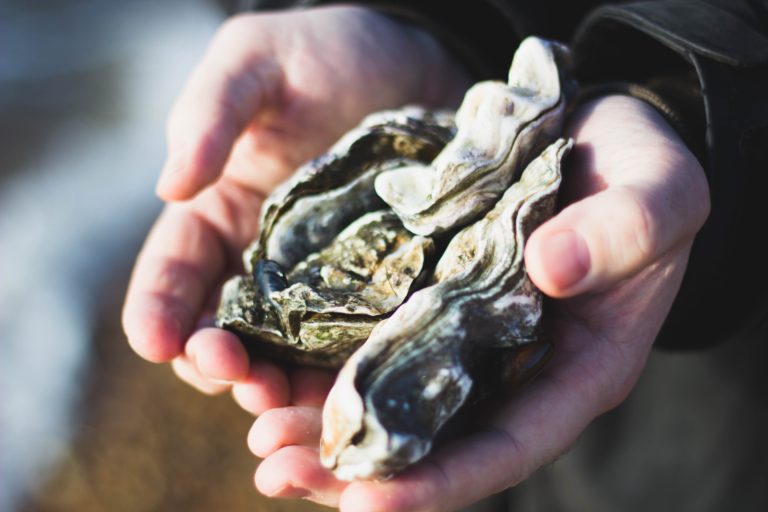 csg featured story: 
The Oyster Man
Many moons ago, Chef Matt Binkley took a trip out to beautiful British Columbia to visit his old stomping grounds, immerse himself in the wilderness, and collaborate on some amazing dinners. 
On this trip Matt was lucky enough to meetup with his old friend Brent Petkau, AKA The Oyster Man. Matt met brent during his time working with Michael Stadtlander at Eigensinn Farm. Out in B.C. Brent is an expert on all things mariculture. An industry leader and frontman of his own oyster revolution,
 

Brent knows a thing or two when it comes to these beauties!
See below for memories from Matt's trip as well as a bonus video from The Oyster Man – how to shuck the perfect oyster.
Part 1 - chef Matt Binkley in BC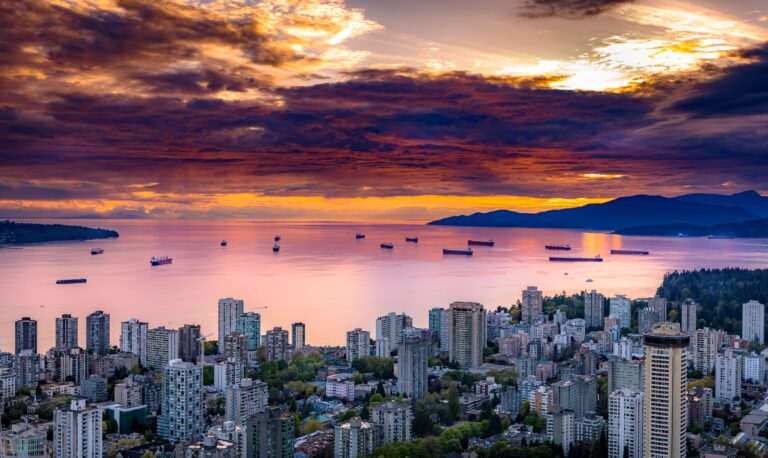 Welcome to Vancouver!
Matt's first stop on this trip was a few days in the town of his Alma Mater – the pacific INSTITUTE of culinary arts. Located at the entrance of granville island, pica is vancouver's leading culinary centre. granville island is home to many restaurants, bars, and its own farmers market.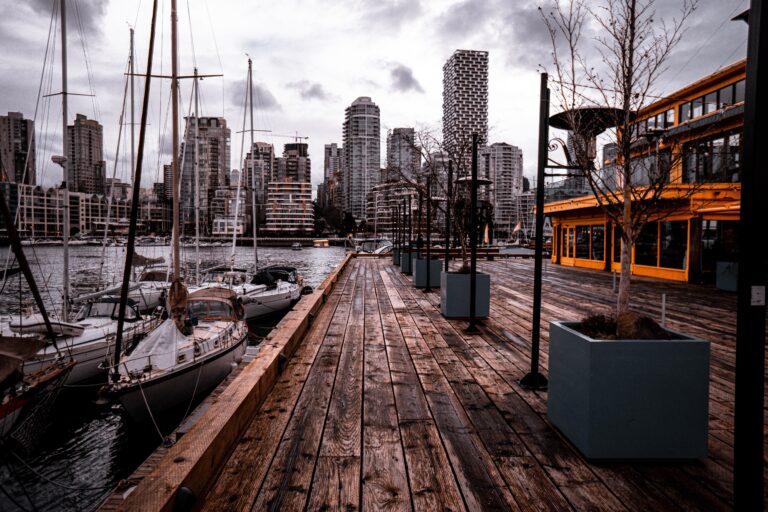 AFTER VISITING SOME FORMER HAUNTS AND DINING HIS WAY THROUGH THE VANCOUVER CULINARY SCENE, IT WAS TIME TO SEE THE TRUE BRITISH COLUMBIA WILDERNESS. IT WAS SPOT PRAWN SEASON AND THAT COULDN'T WAIT!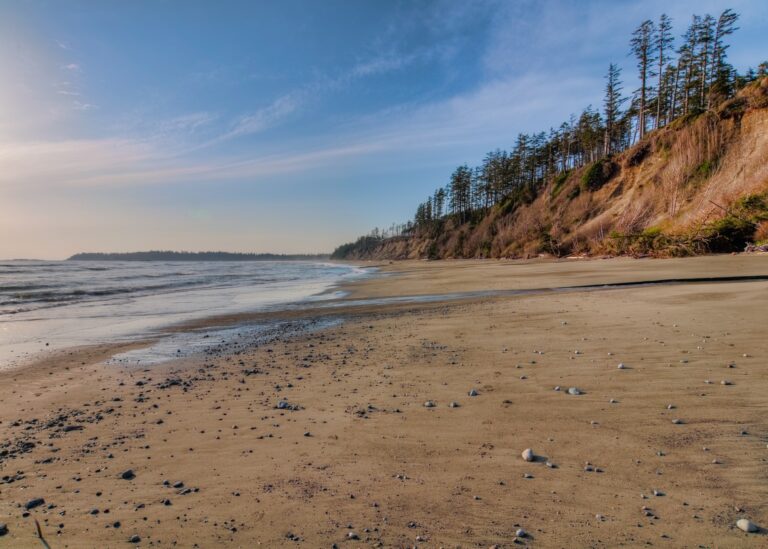 The next stop was the beautiful Clayoquot Sound. This gorgeous body of water is located on the west coast of Vancouver Island. Matt stayed at the Clayoquot Wilderness Resort – a remote and tented retreat completely immersed in the nature of British Columbia.
At this safari-style outpost it was not uncommon to see bears wandering the property!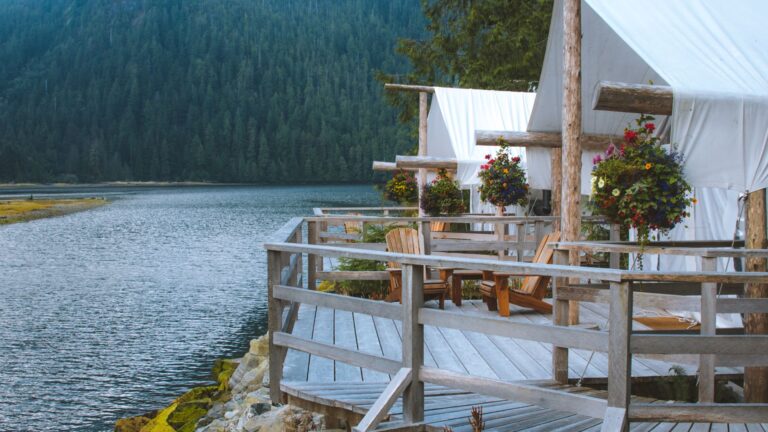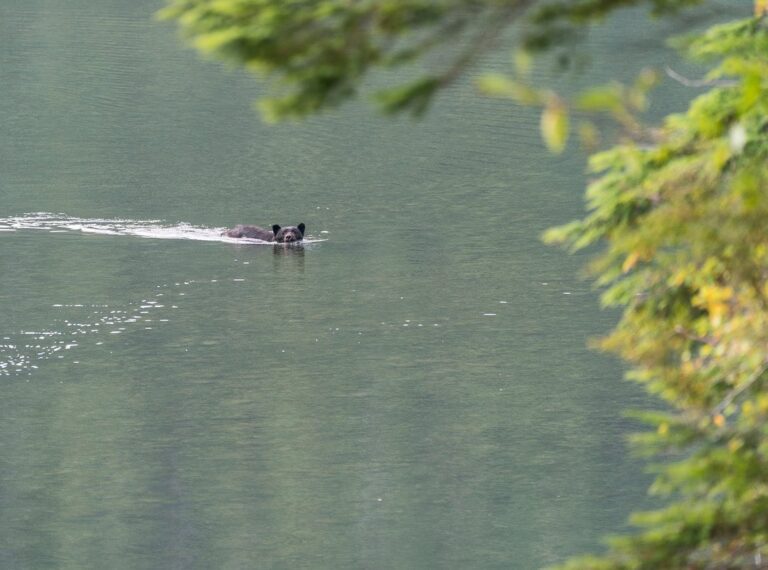 THIS COMPLETE WILDERNESS EXPERIENCE WAS PAIRED WITH THE FINEST local CUISINE: METICULOUSLY PREPARED AND CAREFULLY PRESENTED EMPLOYING MANY GASTRONOMIC TECHNIQUES.
NEXT UP…CORTES ISLAND, IN THE DISCOVERY ISLANDS ARCHIPELAGO JUST OFF OF VANCOUVER ISLAND.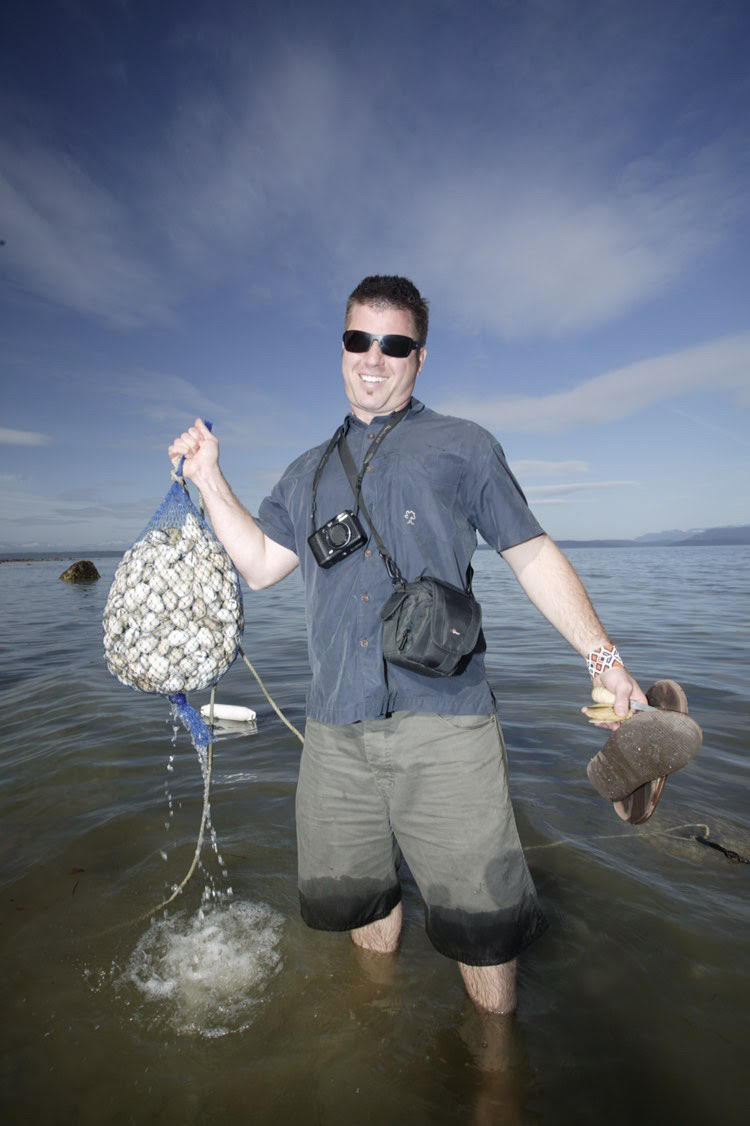 Cortes Island is a very remote location on the northern end on of Vancouver Island. On this island you can experience a 10-12 foot tidal change!
On the Island Matt collaborated with Brent Petkau AKA "The Oyster Man" and a number of local artists in putting on a special dinner at the Tai Li Lodge. Each Course had an oyster component selected by brent, and the overall menu theme was "A CELEBRATION of Local Seafood." During the dinner local artists showcased their work and writers recited their poems throughout the magical feast.
Never in his life had Matt met someone so passionate about oysters! Brent's knowledge and love for oysters was contagious. As pictured above, within no time Matt was in the water, collecting the little gems himself.
Matt's time with Brent really opened his eyes and expanded his knowledge on oysters and mariculture. 
This was a trip of a lifetime, with many fond memories and some of the most delicious seafood imaginable!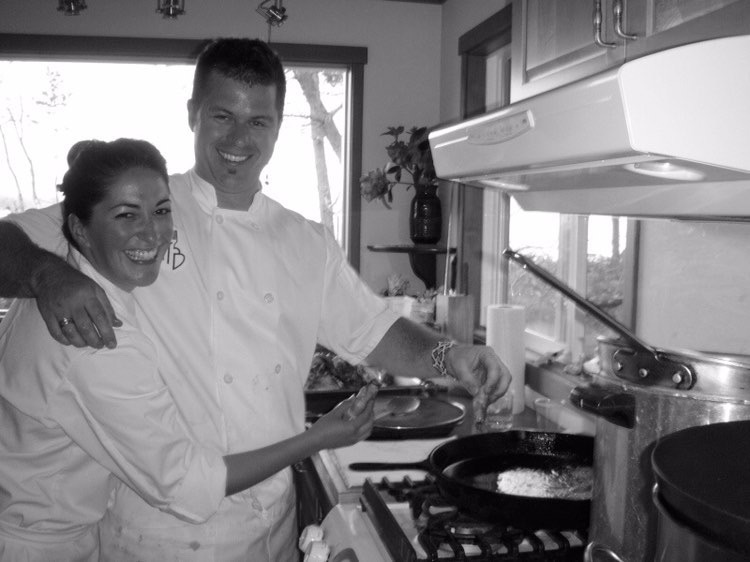 part 2 - shucking oysters with "the oyster man"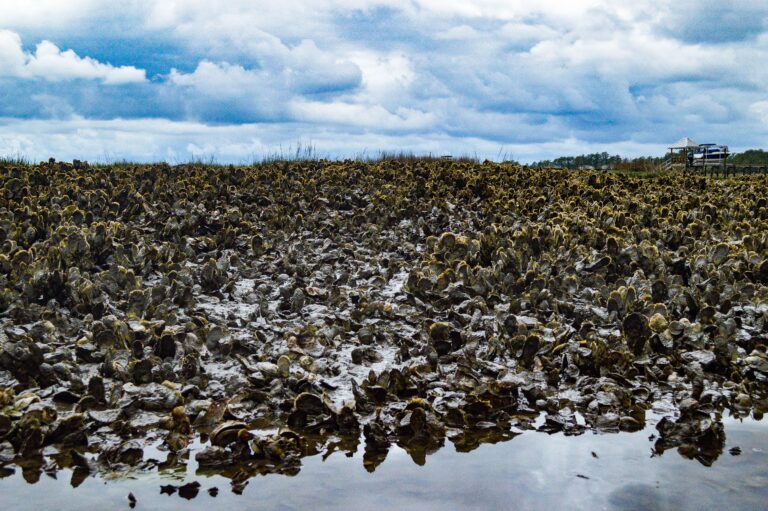 Pro-Tips
Pick a good quality shucking tool

The fresher the oysters, the better! Make sure the shell is tightly closed and not gaping

Presentation is everything – save the top shell of the oyster to use as a prop on your plate
HOW TO SHUCK an OYSTER with BRENT "the oyster man" PETKAU
video produced by pixelone productions
tools needed:
– a few towels 
-fresh oysters 
-cutting board
-lemons
-plate
-your favourite shucking tool
-shucking board (optional)
-A beverage to sip on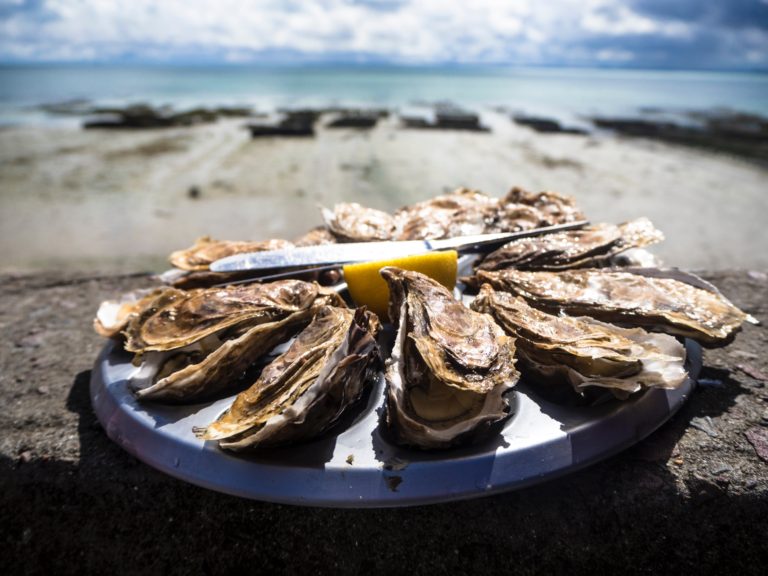 Looking to have an Oyster Night at home? Take advantage of oysters being in their prime! Book with us today!
For information about booking a Private Chef (or oyster shucker) get in touch anytime – info@culinarysearchgroup.com
Visit us next week for a new featured recipe by one of Canada's top private chefs.